How to bulk activate OATH hardware tokens with Azure MFA
integration guides
31-08-2020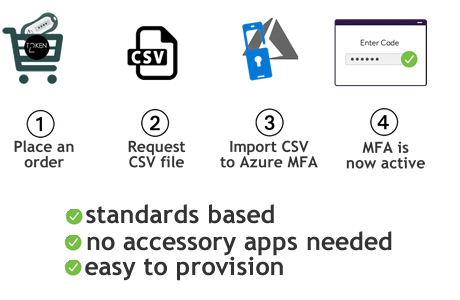 Token2 has developed a solution to automate the activation of imported hardware tokens with Azure MFA.
The process of activating a hardware token for an Azure user is quite cumbersome: each and every token has to be activated manually and one-by-one.
The video below shows how a solution developed by Token2 engineers allows to bulk activate hardware tokens uploaded to Azure MFA.


The solution is currently being used internally, but we can provide the binaries to our existing customers if needed.

To request a copy of Azure OATH Tokens bulk activation solution, feel free to contact us. Make sure you specify your original order ID or client reference number in the message field of the Contact Form.
Kindly note that this solution is available only to customers that have purchased at least 50 tokens from Token2.
---